Time to register your Food City Value Card!

Food City - School Bucks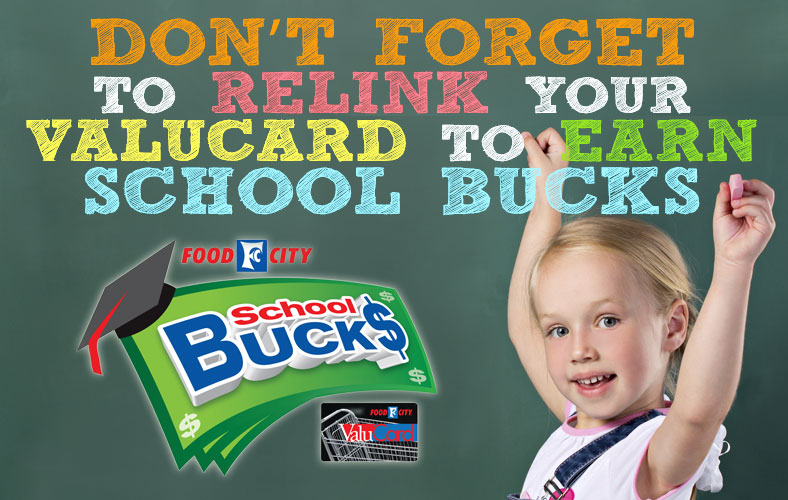 Since 1990, Food City has donated millions of dollars to area schools and helping our school through this program is so easy! Just ask a Food City cashier to link your Value Card to Fairmount or go online to www.foodcity.com to link your card.
Even if you linked your card last year, you must renew it at the beginning of each school year.
Ask your family and friends to participate by linking their cards to Fairmount as well. Then a portion of the money you spend each time you shop at Food City benefits our school. What an easy way to help our school get items for the classrooms that we may not be able to afford otherwise. In the past, Fairmount has received over $1000 and the PTA has donated it to the school for classroom items.

Click here to link your card from home or ask the cashier in the store to link to 40404.
The following brands that are participating with Food City: Food Club, Full Circle, Paws, ValuTime, Top Care, Academix, Domestix, Electrix, Easy Clix, World Classics, Kay's Ice Cream, Terry's Snacks, Lay's Meats, Rosario's Bistro Deli Classics, & Kern's Bread & Cakes.